Access HCP Data Releases
ConnectomeDB is a data management platform where users can access, explore and download the latest datasets from the Human Connectome Project. For help on using ConnectomeDB, please consult our user guide.
Lifespan HCP-Development (ages 5-21) and HCP-Aging (ages 36-100+) data is available from the NIMH Data Archive (NDA). For help getting access to NDA, see our Lifespan Access & Download Instructions.
Please confirm your registration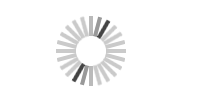 Registration confirmation