Access HCP Data Releases
NOTICE: Our Aspera server is currently down for maintenance. Aspera transfers will return an error during this outage. We've had a storage event that has affected a large portion ConnectomeDB data (approximately 25%). Aspera packages may be completely unavailable at times or random, individual packages may be missing/unavailable. We are working to restore missing packages, but this will take quite some time to complete. HCP Young Adult data is and will remain available via AWS during the recovery period. We apologize for any inconvenience this outage causes.
ConnectomeDB is a data management platform where users can access, explore and download the latest datasets from the Human Connectome Project. For help on using ConnectomeDB, please consult our user guide.
Please confirm your registration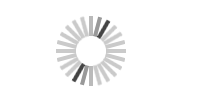 Registration confirmation